Ramones Haiku Generator →
I'm no expert on the relation between correlation and causation, but I do know that I drank one of those Bud Light Lime Straw-Ber-Ritas yesterday afternoon (C-plus, wish it tasted either better or worse but 8% alcohol so hey) and I couldn't manage to fall asleep last night. As a result, I re-coded my Ramones haiku generator from the ground up. Now it looks nicer and can optionally...
"I hate it because it irresponsibly induces discontent in people for one myopic..."
– Best-ever Simpsons writer and all-time hero George Meyer, on why he doesn't like advertising. (This whole profile is pretty great, actually. At the very least, whoever transcribed it wrote 'funny' as 'fanny' a couple of times. Can't go wrong with that.)
"An aging actress whose star has fallen, a thuggish bodyguard, a Holy Rolling..."
– Here is what you find when googling your name and a phrase at 3 o'clock in the morning in an effort to see if you've ever used that phrase in a published piece of writing: You share a full name with the protagonist of a series of mystery novels.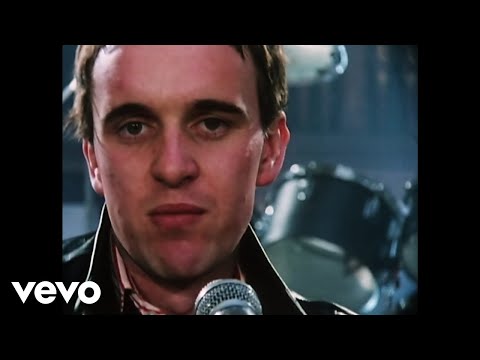 Dream Journal, 03/06/2013
The narrative of the dream is unclear. However, it takes place in a world where, with each new pressing of Electric Warrior, Marc Bolan demanded dramatic additions and subtractions from the 'thank you' section of the album's liner notes based on who he was hanging out with at the time. This ends up creating a large collector's market for various editions of the LP. The...
"For most of us, settling is an inevitability, not because of insufficient..."
– When I read this part of Mills' excellent essay on Steve Jobs's monomania, a giant foam finger appeared on my hand and I started chanting his name. Then I started hurling embarrassing insults at Mills' literary opponents from my eighteen-dollar seat in the internet's...
3 tags
Rajon Rondo, His Celtics, and the Second Worst Job...
In June 2008, when the Celtics won their most recent championship, I was working nights at a phone-survey call center along with a significant portion of Boston's DIY music scene and a bunch of friendly, hard-drinking middle-aged ladies. Our office was roughly 100 yards from the TD Bank North Garden, and we had to walk by it in order to get to the 7-11 that served as the only affordable,...
While We're At It
I wrote the one-sheet for Colleen Green's great new album. Here is that. I wrote a review of the new Barbaras collection. Here is that. Chris Bosh was mean mugging at the White House today. Here is that. Between that and Lebron mobbing that guy who hit the half-court shot and then apparently tweeting about being hung over the morning he had to go meet the president, my opinion of the big...
"What We ________ Is Secret" or "How Do You Like...
Friend of the program Devon Maloney wrote a thing about the band Iceage today, and I was going to write a different thing about Iceage until things got shuffled around and now I'm not anymore, so instead of jogging this afternoon I organized some thoughts on the former and some thoughts that were originally going to find their way into the latter. Mostly: Iceage are getting really popular,...
Two Things That Have Happened Recently
Editor's Note: This has been sitting in my drafts for months. It is a true story. I can't remember what the other thing that happened was. Not long after eating lunch, I felt something amiss in one of my teeth. After picking at it, I managed to shake loose a small, hard piece of metal. "Oh no," I thought. "I've lost a filling." "Wait a...
"As an aesthetic document, Hotline is unimpeachable, and please do not just take..."
– Well put, Kill Screen. I will continue to not take your writers' words on the subject of aesthetics, but I will visit your site as a source of late-breaking updates on your officemates' partners' ethnicities.
Just in time for election season, I made an MP3 of...
Elsewhere: A Thing →
I got an idea for a new thing awhile ago, and then didn't act on it for awhile, and then my life sort of fell apart for a couple of weeks, but now it has begun to take shape. It is explained below: lcd-reviews: I still haven't figured out exactly what format this is going to take. A couple of weeks ago, I asked a few of my friends (and one person I know pretty tangentially and...
"The three-Martini lunch fell into decline in the 1970s, the victim of sober..."
– It's only 10:56 in the morning and I have already thrown my computer out the window and cut my own head off. (h/t The Economist)
"And they do have girlfriends. For the past eight months Mr. Brown has been..."
– Okay, Rick Brown. Fine. You might have gotten a trend piece written about how you and your friends are weird and kind of regressive. That type of thing can happen if you're not careful. The important thing is that you successfully snuck a Human League reference into the New York Times.
2 tags
"Ultimately, I have no regrets leaving It Takes A Nation on what is now an..."
– In a weird way, I'm very impressed by how efficiently NPR has upped the ante in the linkbait game by intentionally getting legitimately ignorant interns to write their articles.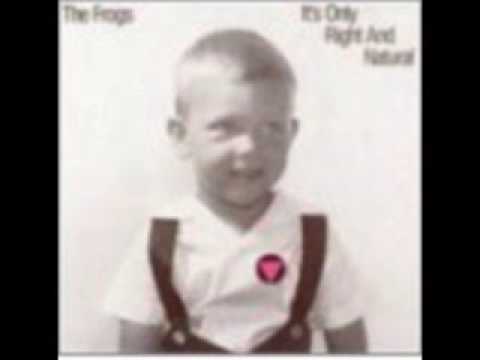 "FRONT YARD!! ~ PRIVATE ROOMS ~ J&L TRAIN! A friend is someone who knows all..."
– I really like the snippets of random text placed in most Craigslist apartment listings. Also: I really hate everything else about most Craigslist apartment listings.
New York, NY
A place so crowded that even if you merely almost slip on an actual banana peel in the middle of 6th Avenue at 14th Street during rush hour, but do not actually fall, the number of people who point and laugh will still extend into the double digits. (PS: Shouts out to the comedy genius who put a banana peel in the middle of 6th Ave during rush hour. There are a lot of really well-dressed high...
City Living
Walking towards the park where I eat lunch, I tried to grab a free thing of Mentos from the people who give you Mentos and then evangelize Mentos to you. I was wearing headphones and listening to The Glands (been pretty into The Glands, lately), who left just enough open space in their song "Livin' Was Easy" for me to hear one of the Mentos evangelists refer to me as...
South By Southwest
I didn't drive 30+ hours to stand in line, so I mostly only saw one kind of music, and everyone already knows The Puffy Areolas, Apache Dropout, and Thee Oh Sees are good bands. More important things abounded. For example: On the way to Austin, I got carsick outside of a convenience store near Allentown, Pennsylvania (it happens when I am hungover sometimes and is probably a silent...
I Wrote a Review Of the Game Ziggurat for Paste... →
This is a really good example of a thing that I stared at and analyzed until I completely lost any sense of its quality. It is possible this review is incoherent. It is equally possible that if you remove every third letter from this review, you will extract a tighter, more observant review, and the remaining letters will form a nice recipe for a cool drink on this unseasonably warm New York day.
"[Rasheed Wallace] gave just enough to become one of the most beloved players of..."
– Jay Caspian King's out-of-nowhere thing about Rasheed Wallace is pretty spectacular; the above sums up a lot of why I find myself drawn to the NBA. (And, I think, pretty closely approximates why a lot of my like-minded friends like hockey so much, but one of these days I'll figure that...
I Wrote About the New Wounded Lion Album For... →
Actually, I did so awhile ago. And the album's not that new. Such is life. The review came out pretty good, though: Wounded Lion's not writing earth-shattering pop songs anymore, but considering post-Reatard In the Red pretty much only releases records by (not-necessarily-bad) bands on artistic autopilot (and TV Ghost), at least there's something there.
Anonymous asked: I'm wondering what ever came of these blobs that fell from the sky, and what were the bacteriums found? The other question that causes doubts, not only in my mind, but many, is - how could the blobs have hit the ground without smashing into tiny pieces? The page showing this blob s practically the size of the persons hands, and even a rock falling from the sky would hit the ground and...
Players' Clubs In Our Midst
It is a fact of modern life: There are places in our world where only players may tread. Whether only players may enter these areas or if player status is temporarily bestowed upon those who enter is unknown, and it probably doesn't matter. Inhabiting a players' club provides the player with confidence and a sense of well-being that normal areas do not. Players' Clubs I have...
Breaking radio silence to post "The...
I Wrote About the Skoal Kodiak Album For Dusted →
This was only put online a couple of days ago, but I wrote it about a month and a half ago; it's grown on me a bunch since. Especially with the recent revelation that the vocals sound like a strange, modulated version of Jon Spencer. This review is not very good, because there are a lot of pretty irritating surface-level breakbeat-type things about the record that I hadn't let myself...
The Internet
Where you'll come up with an idea to play Kind of Blue and Bitches Brew on top of one another, calling it Kind of Brew, and it'll have already been done. I had come up with a hilarious half-joke about how all jazz sounds exactly the same and everything.
I Reviewed the New Batman Video Game For Paste... →
I recently got into a messageboard argument about Skyrim1 when I should have been working. It led, more or less directly, to an opportunity to do this. Let that be a lesson to you. 1Skyrim isn't a good game, per se. It's just really, really good at having and displaying all the big obvious signposts people have for a "good game," much the same way that strong Oscar...